Introduction to guests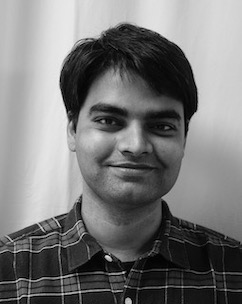 Amit is a PostgreSQL developer at EnterpriseDB, where he spends most of his time hacking on community PostgreSQL. He has contributed to the development of major features in recent PostgreSQL releases such as table partitioning and command progress reporting.
Theme
Table Partitioning in Postgres
Table partitioning is an important tool for developers and DBAs to deal with big and growing database tables. Postgres has for a long time allowed users to implement table partitioning in their databases, but doing so wasn't very easy until Postgres 10, which featured a new DDL syntax for partitioned tables. Postgres 11, 12, and upcoming 13 made significant strides to make partitioning usable enough, both in terms of features and performance, for users to seriously consider it in production.
In this presentation, I will describe partitioning as a tool to solve certain problems. Also, as one of the authors of the new partitioning, I will describe its implementation in Postgres and challenges that remain.
Agenda
BEIJING, China
9:30a Sat, June 27 2020
11:00a Sat, June 27 2020
EDT/EST, Eastern Daylight Time (US)
9:30p Fri, June 26 2020
11:00p Fri, June 26 2020
09:30-10:30 Table Partitioning in Postgres
10: 30-11:00 Q & A
Sign Up
Send email to contact@highgo.ca
About US
The China PostgreSQL Association is a non-profit organization, and it was established in 2017, co-founded by several domestic PG ecological enterprises under COPU (China Open Source Software Promotion Union). The association is under the guidance of the Ministry of Industry and Information Technology Industry Development Institute in China.
The China PostgreSQL Association is committed to building a PG industry ecosystem in China and promoting the development of PG industry, education and research, and it is the only officially recognized PG industry association in China.